Meet Dr Andrew Newell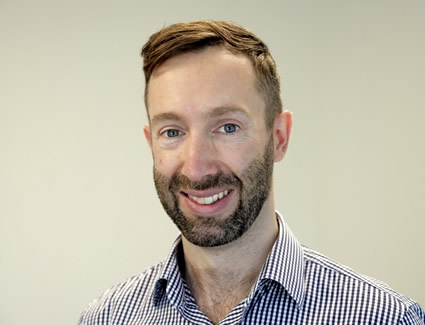 Chiropractic care has been in Dr. Andrew's life since he was a little boy! His grandmother was a patient of England's first chiropractor during the 1950s and his mother sought chiropractic care to help with her difficult migraines.
Chiropractic care was part of my family. It was a part of our healthcare.
When it came to deciding on a career path, Dr. Andrew realized that chiropractic was the perfect choice for him. "I have always been interested in biology and anatomy and I wanted to work with people and to help people," he says, "so this was a natural choice".
Dr. Andrew is very passionate about chiropractic care and is continually inspired by seeing the progress his patients make.
Delivering the Best to Patients
When he first started practicing in 2007, Dr. Andrew offered physical therapy, but once he learned more about the Blair technique, he found the method that offered the best results. Dr. Andrew recalls that many of his patients haven't always had the best experiences with other chiropractors. "A lot of them don't like the idea of the twisting and cracking involved," he says.
This is why at Full Life Chiropractic, we believe in the gentle and specific Blair practice. "It really realigns the bones of the spine and relieves pressure put on the spinal nerve in a gentle way without the cracking and popping," he says, adding that his approach is very different from what most people think traditional chiropractic care is. "Once patients discover Blair, they have a transformed experience of chiropractic care."
OUR SERVICES »
Outside of the Practice
Dr. Andrew loves his work, but also loves to spend time with his family. His children, Henry, 4, and Harris, 18 months, keep him on his toes. He met his Texan wife, Cassi, in 2009. They enjoy exploring their community as often as they can.
Dr. Andrew can't wait to meet you and welcome you into the practice. If you'd like to learn more about how he can help, contact us today for a visit.

Dr Andrew Newell | (512) 953-9612