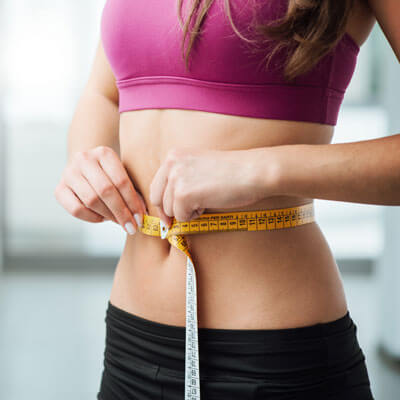 Back pain is one of the most common and most troublesome problems that people experience. 8 out of 10 individuals will struggle with back pain during some point in their life. Low and chronic back pain can be aggravated by many triggers. Mechanical stress, excessive strain, muscle weakness, poor sleeping position and lack of exercise don't help. Excessive weight also contributes to making the situation worse.
The good news is that chiropractic ranks among the most popular and effective treatment options available today for back pain. Through the chiropractic adjustment, chiropractors not only ease the pain but work towards correcting the problem. According to one of the best chiropractors in Austin, spinal adjustments can deliver even better results when combined with weight loss.
In this article, we'll look at the following:
How Obesity and Back Pain are Related
How Weight Loss Helps Reduce Back Pain
Improving Back Health through Chiropractic
How Obesity and Back Pain are Related
Individuals that are classified as overweight or obese are much more likely to experience back pain than people that aren't according to the American Obesity Association.
Obesity prevents individuals from engaging in everyday physical activities, as well as healthy exercises. These are essential for strengthening the core muscles. A stronger core can take some of the burden away from the back, thus making back pain less likely.
In addition, the spinal cord becomes excessively burdened in the case of obese individuals. This is because it's trying to compensate for the additional weight, which can cause tilting and uneven stress. Both of these can contribute to serious and chronic back pain. Thus the reason obesity is one of the most prominent aggravating factors in the case of lower back pain.
How Weight Loss Helps Reduce Back Pain
According to weight loss experts and chiropractors, weight loss can contribute to partial or complete reduction in the back pain symptoms. More research is needed on the connection between weight loss and back pain, but numerous practitioners report that they've seen cases of patients experiencing serious reduction in pain after losing weight.
Obviously, this occurs because the extra weight is taken off the spine. As a result, the spine doesn't experience further stress. Especially when a chiropractor realigns the vertebral column through chiropractic adjustments.
According to the American Spine Society, individuals that stay within 10 pounds of their ideal weight are the ones least likely to experience spinal problems, particularly chronic lower back pain.
Improving Back Health through Chiropractic Care and Physical Activity
The combination of exercise and chiropractic care can produce noticeable, long-term improvements in spinal health.
Besides aiding in weight loss, exercise is also great for strengthening the core muscles and guaranteeing a proper distribution of the body's weight throughout the spine. Stronger muscles, less weight and better posture will provide amazing long-term benefits for chiropractic patients that suffer from back pain.
If you need more pointers on how to incorporate weight loss and exercise in your daily routine, speak to your local chiropractor. He or she is more than competent to guide you along the way. If you aren't currently seeing a chiropractor, give us a call. We're here to help!
How our Austin Chiropractor is different
You may well have seen a chiropractor before. Some of our patients haven't always had the best experience, or they don't like the idea of the twisting and cracking involved with regular chiropractic. Upper cervical chiropractic techniques, such as Blair or NUCCA , are a very gentle and specific way to realign the bones of the spine and relieve pressure on spinal nerves. Our Blair chiropractor in Austin says it's a very different approach to what most people think of, when they think of 'chiropractic'!